Affect's mission is to inspire more sustainable and collaborative change in the world, particularly at the intersection of social good and design (in the "how it works" sense of design), by bringing people together and giving underrepresented voices a platform for their stories.
Team
Elea Chang, founder/organizer
Elea is a product designer and community organizer. In 2013, she moved from the San Francisco Bay Area to Portland to enter the world of social good. Elea's worked for Upworthy and Idealist.org, written pieces for Model View Culture and The Pastry Box, and is currently on the board of advisors for Stumptown Syndicate.
Ashe Dryden, Code of Conduct Officer
Ashe is a programmer of over 15 years turned diversity advocate and consultant, White House fellow, prolific writer, and speaker. She is the founder of AlterConf and co-founder of Fund Club and is currently writing two books: The Diverse Team and The Inclusive Event. Her work has been featured in the New York Times, Scientific American, Wired, NPR, and more.
Thursday Bram, Content Committee
Thursday writes about technology, design, and diversity. She organizes PyDX and other events in Portland, OR. You can find Thursday online at ThursdayBram.com or on Twitter.
Courtney Campbell, Content Committee
Courtney is a UX Designer in Seattle, WA. With a degree in Electrical Engineering from Virginia Tech, she moved to Portland, OR to work as a QA Engineer in 2007. While there, she developed an obsession for product design, and has been in UX since 2013.
Sara Jensen, Volunteer Lead
Sara is learning to program full time with Epicodus. She has an uncanny ability to break any software she touches, a pastime recently encouraged at Idealist.org as their QA Manager. Her current interests are data visualization, GIS, and otherwise building tools for the social good sector.
Org status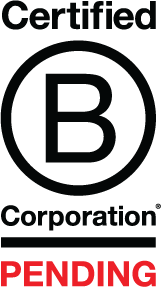 Legally, Affect Conf, LLC is a Pending Certified B Corporation per B Lab. The pending certification is a status given to orgs that are not yet past one year of operation.
In practice, our event is not for profit.